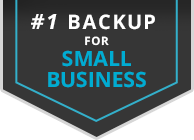 NovaBACKUP® Business Essentials
BACKUP SOFTWARE FOR MICROSOFT EXCHANGE, SQL,
VMWARE, AND HYPER-V SERVERS

Top-notch data protection & disaster recovery for Windows servers.


Fast, Secure & Scalable
Business Essentials is the best small-business backup solution, offering top-notch protection combined with the fastest performance available. And whenever your business is ready, licensing to expand your backup plan is easy. With local backup and the best online backup for business, you can easily restore and recover Windows, Exchange, SQL, VMware, and Hyper-V servers.



Fast, secure backup & recovery.
NovaBACKUP Business Essentials tested 133% faster than the next competitor with up to 4x faster restore speeds. And with military-grade, 256-bit AES encryption, Business Essentials guards your data with the highest professional standard of security.
Simple licensing.
Know exactly what to expect with simple, no-surprise licensing.  There are no hidden costs for add-ons or extra plugins. With NovaCare, all your minor and major upgrades and support is included.
Local and cloud backups in the best backup solution for small business.

NovaBACKUP lets you easily manage local and cloud backups, all from one interface, making it the best online backup for small business. Get 2GB of free cloud storage space to get you started. Plus, get seamless support for popular file sharing services like Dropbox, so you can securely protect your most important data to your favorite cloud platform - just like you would to any other drive! For the best online backup for business combined with the best local backup and recovery, look no further than NovaBACKUP Business Essentials.

Improved system image creation.
A smooth, effortless workflow is what you expect and what you receive with NovaBACKUP's system image restoration process, further improved to streamline the process of rebuilding an entire system from multiple (incremental / differential) backups.
Amazing professional support.

NovaBACKUP Business Essentials comes with one year of our unbeatable NovaCare support. The best local and online backup for small business includes a full year of access to unlimited product updates, a huge library of help guides and other documents, and our expert support engineers, available via phone or email.
Full disaster recovery for hard drive failure protection.
Hard drive crashes are a fact of life. But with Disaster Recovery, you always have an image backup of your entire system, from your operating system down to your email settings and preferences. And with the best offsite backup for business and the fastest restore process on the market, you and your data can get back to work in no time.
Try Business Essentials
Get started protecting your business.
Request Trial

Buy Business Essentials
30-day money-back guarantee, no questions asked.
Subscribe or Buy
Are you a technology reseller?

Our partner program is designed specifically for integrators like you.