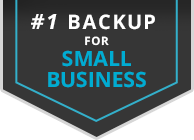 NovaBACKUP® Business Essentials
PHYSICAL & VIRTUAL BACKUP SOFTWARE FOR SQL & EXCHANGE
Our most popular, all-in-one small business backup solution.


Powerful features that are easy to use
Cost is no longer a barrier to virtual machine protection. NovaBACKUP Business Essentials is the only solution available that supports both physical and virtual environments from a single license, single installation, and single interface. Plus, intuitive features and automated processes make NovaBACKUP Business Essentials a breeze to use.
One price, for one all-inclusive solution.
NovaBACKUP Business Essentials gives you everything you need to protect your business files and application data, with a single license and a single installation – for one low price.
Simplified virtual backup management.

With the NovaBACKUP Virtual Dashboard, we've taken the complexity out of virtual backup – allowing users to manage, monitor, and control their Hyper-V and VMware virtual machine backups from a single dashboard.
Virtual machine replication.
Quickly replicate Hyper-V and VMware servers, and take comfort in the fact that you can restore all of your data within minutes of an accident.
Single file restore.

Restoring entire VMs is slow, especially when most of the time you're just looking for a single file. Single file restore for VMware and Hyper-V lets you find and restore just the files you need, without wasting any time.
Granular Exchange mailbox restore.
With best-in-class mailbox-level granular restore for Microsoft Exchange, you can recover entire mailboxes in the event of a crash (including non-mail items like Calendar, Notes, and Tasks), and you can also use single file restore to retrieve individual emails.
Granular restore for SQL databases.
Extract granular data from offline SQL databases with ease. Gain direct access to unmounted database tables, with the file structure and its contents displayed for selective export functionality. Save single or multiple points of data as SQL scripts or export them directly to a live SQL server database.
Bare metal restore.

In the event of a hard drive failure, just use your image backup to perform a Bare Metal Restore of your entire system so you can get up and running fast.
Flexible data retention.

Gain control of your data retention. NovaBACKUP Business Essentials gives you flexible backup retention settings allowing you to set exactly how long/many backups to keep to meet your business needs for data retention.
Exclude files option.

Reduce your backup window and storage space requirements by manually excluding non-essential files, folders or file formats from your backups.
Supports latest Microsoft Exchange & SQL.
NovaBACKUP Business Essentials offers full support for the latest Microsoft Exchange and SQL servers, including Exchange 2016 and SQL 2017 – along with support for the latest Windows OS.
Direct streaming for backups.

By eliminating the temporary cache storage requirement for Microsoft SQL, Exchange, Hyper-V and VMware backups, backups can be streamed directly to the backup destination without any staging requirement.
Remote central monitoring.
NovaBACKUP CMon (FREE) offers a sleek and simple method to analyze and review the status of all your NovaBACKUP installations, down to the level of individual backup jobs and files. Whether in the same building, or widely distributed, the status of your data is at your fingertips
Try Business Essentials
Get started protecting your business.
Request Trial

Buy Business Essentials
30-day money-back guarantee, no questions asked.
Subscribe or Buy
Are you a technology reseller?

Our partner program is designed specifically for integrators like you.